Dunlap International, Inc. is the Authorized International Representative for Betenbender Manufacturing for both their Hydraulic Shears and their Hydraulic Press Brakes. Contact us today for additional information or for a quote.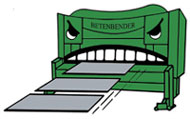 Betenbender Hydraulic Shears
A precision cut doesn't happen by chance. It takes a shear that can make a razor-sharp cut time after time. Betenbender overdriven and underdriven Hydraulic Shears are designed to do exactly that.
Betenbender designs simplicity and safety into its shears – with an advanced hydraulic system and flexible operation.
Standard Shears (2' – 16') in 1/8"(10 ga), 1/4", 3/8", 1/2". 5/8", 3/4", and 1"
Quality USA made hydraulic shears
Family owned. Pride in workmanship
Simple to use and maintain
NEMA electronics/USA made motors and components
Readily available replacement parts worldwide
Competitive prices
Wide range of options
Betenbender Hydraulic Press Brakes
Whether you bend plastic, aluminum, steel or other metals there's a Betenbender Hydraulic Press Brake to match your needs. No matter the size, each machine features convenient operation for maximum output and ease of maintenance for maximum productivity.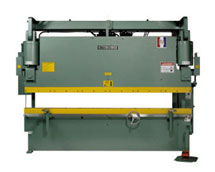 You can count on first-class American technology, rugged durability, versatility and economy when the product is made by Betenbender Manufacturing, Inc.
Standard Brakes 4′ – 22′ and 20 Ton – 1000 Ton
Versatile, Accurate, Quality USA made Press Brakes
Family owned. Pride in workmanship
Rugged steel construction
NEMA electronics / USA made motors and components
Readily available replacement parts worldwide
Competitive prices
Wide range of options
Easy to operate and maintain
Custom tooling
Will customize to meet your needs